Perforated Metal Sheets, Panels & Plates
Accurate Alloys, Inc. carries the largest stock of perforated metal panels in the West. Our huge inventory of perforated metal sheets means we have your material in stock, so we can ship your material the same or next day. We also offer our customers in the greater Los Angeles area free delivery on most orders.
Perforated Metal Sheet Materials
Accurate Alloys stocks perforated metals in sheet or plate in the following materials:
Carbon steel perforation: high strength and low cost
Aluminum perforation: light weight for use in many aerospace applications
Stainless steel perforation: used in corrosion resistant applications
Brass perforation: easy to work with and spark resistant
Galvanized perforated sheet: for corrosion resistance at a lower cost
Accurate Alloys, Inc. stocks a variety of hole shapes for your application. Round hole perforation is the most common, square holes typically have a greater open area, decorative pattern and slotted holes for specialty applications. Many other alloys are available for your application including copper, titanium, Inconel, Monel, tin and plastic perforation (including Kydex, PVC, ABS and others.)
Architects, designers, and engineers utilize perforated metals for the versatility of its alloys, strength, functionality, and visual appeal in product applications. Perforated metals are used for different reasons, but they all come down to their ability to filter in or out what you want. Set designers use it to filter lighting, and create visual appeal to an otherwise bland back ground. Engineers use it for gas or fluid control, or control pressure without expensive valves or controls. Architects love the creative aspect of working with a raw material for aesthetic impact.
Available in cold and hot rolled steel, HRP & O, stainless steels including Type 304 and Type 316, galvanized steel, aluminum and brass.
More on Round Hole »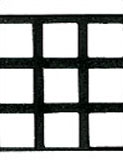 We offer a variety of square hole perforated metals ready for same day shipment in most cases.
More on Square Hole »
We stock ornamental patterns in steel, stainless steel and aluminum for more creative endeavors.
More on Decorative »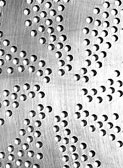 Need something unusual? Our engineers can custom perforate designs per your specifications.
More on Custom Hole »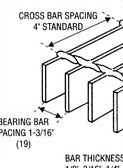 These are tips to help you place your order for our perforated metals.
Accurate Alloys, Inc. has the stock you need, competitive pricing, and expert help to guide you. We follow through on every order, from quote to delivery, to give you exactly what you need when you need it. Call us and discover the personal service that more than 58 years of experience brings with the largest stock of perforated metals on the west coast.
Click here to submit a Request for Quote.
Or call us toll-free today at 1-626-338-4012.