Custom Perforated Metal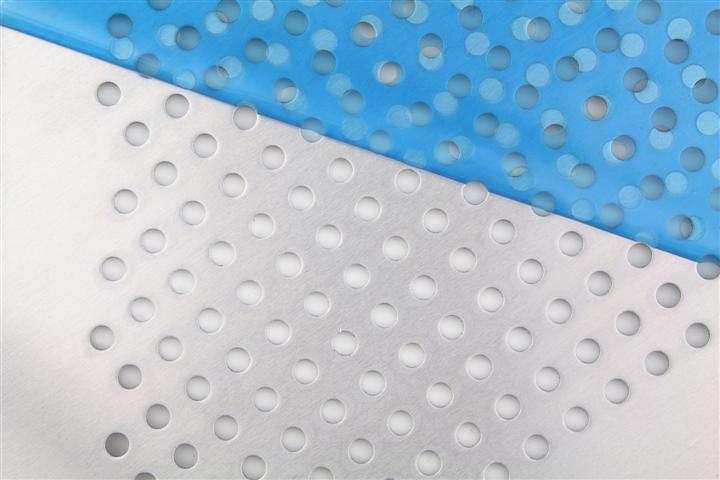 Accurate Alloys, Inc. is a west-coast metal supplier that stocks custom perforated sheets and provides engineering, aesthetic, and cost saving solutions for specific application requirements not found in stock perforated sheets. Our salesmen work with your engineers and purchasing agents to manufacture custom perforated metal sheets to eliminate waste, give the precise fluid or air flow, and reduce welding or piecing together. We consult with your architect and designer to create material look and texture in offices and buildings; generate spatial effects in set design and eliminate distracting backgrounds; and produce lighting effects.
Custom perforated materials:
Accurate Alloys can meet your specific application requirements with custom perforation in the following materials:
Steel including Abrasion resistant and Cor-ten
6061 and 7075 aluminum; galvalum
Type 301, 302, 316, 321, and 17-7 stainless steels
Inconel
Monel
Hastalloy
Titanium
Copper
Bronze
Brass including ¼ hard, ½ hard, full hard
Tin
Plastics including PVC, Kydex, and ABS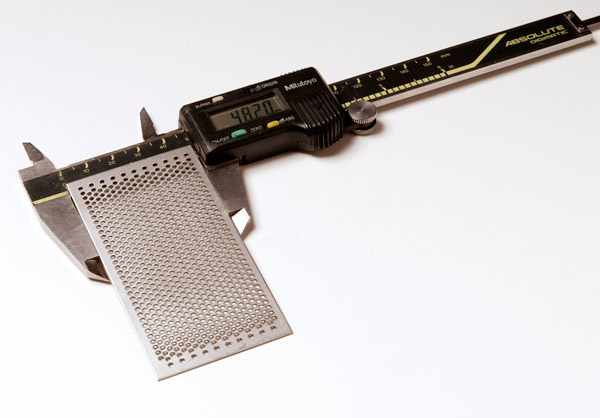 Customers ask about the differences between custom perforated and standard stock perforated sheet metals.
There are often one or more specific requirements that are different from our stock sheets to meet customer requirements including:
Alloy
Thickness
Sheet dimensions (width or length)
Hole size, pattern and percent (%) open area
Areas not perforated around or through the sheet (borders and margins)
Finish (ie. #4 bright to #8 mirror, or PVC covered)
Pattern orientation or direction
Flanges (for hammer mill screens)
Secondary services (anodize, powder coat, degrease, notching, mounting holes, bending)
The possibilities are as endless as the options and variations can be combined to make a custom perforated sheet. If you do not see a pattern that meets your needs please ask us. Call Accurate Alloys, Inc. to help create the custom perforated sheet that is right for your application.
Below is a list of typical characteristics of stock sheets and custom options:
Stock
Custom
Width:
36" or 48"
60", 72", coil
Length:
96" or 120"
--
Thickness:
24 to ¼" Plate
3/8" Plate
Pattern:
Staggered
Straight
Open Area:
23, 36, 40, 50, 58%
13%
Orientation:
Feed Parallel to Length
Feed Parallel to Width
Margins:
Side:
1/8" to 3/8"
Must Be Specific Dimension
End:
No Margins
Must Be Specific Dimension
Type:
Finished and Unfinished
Finished
Alloys:
Steel (Mild Steel)
A1008
T304
Type 302
T316
--
Aluminum
7075
Galvanized
--
Brass
--
Click here to submit a Request for Quote.
Or call us toll-free today at 1-626-338-4012.