Custom Metal Perforation

Custom perforated and expanded metals are cost effective by eliminating waste, reducing welding and fabrication, and enhance design characteristics. With more than 50 years of service in perforated metals, Accurate Alloys, Inc. can make expert recommendations about the kinds of materials for your custom perforated or expanded sheet metal job.
We can design your custom panels or sheets to your specifications from almost any type of metal. You can rely on our strict quality assurance standards for the most exacting specifications. Our salesmen work with your engineers and purchasing agents to manufacture custom perforated sheets to eliminate waste, give the precise fluid or air flow, and reduce welding or piecing together.
Accurate Alloys, Inc. experience enables us to suggest or recommend a variety of alloys, patterns, and sheet sizes for your project.
Custom recommendations include: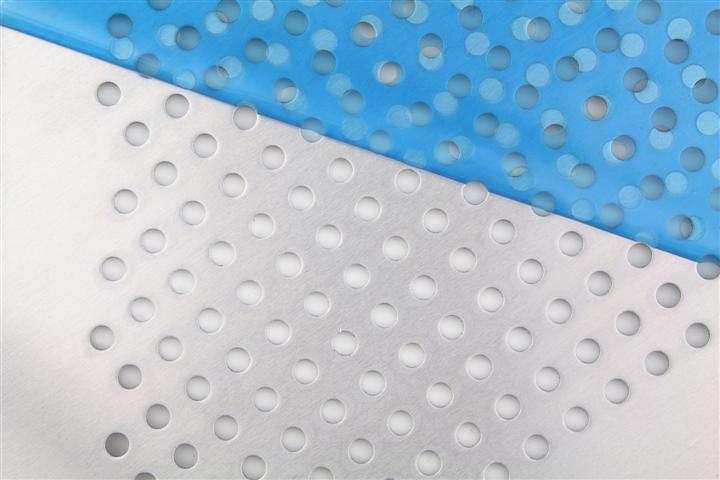 Galvanizing
Painting and powder coating
Anodizing
Margins & borders
Special sheet sizes to eliminate waste
PVC covering (reduce or eliminate scratches)
Degreasing (to remove oils for painting and powder coating)
Notching
Coiling
We welcome you technical questions as well as your requests for price quotations.
Call Accurate Alloys Inc. today with your ASTM, ASM or QQS specifications for the best service in perforated and expanded metals.
Click here to submit a Request for Quote.
Or call us toll-free today at 1-626-338-4012.